Cristiano Ronaldo is celebrating today. They're not birthday celebrations, but rather because he scored his 700th career goal against Ukraine.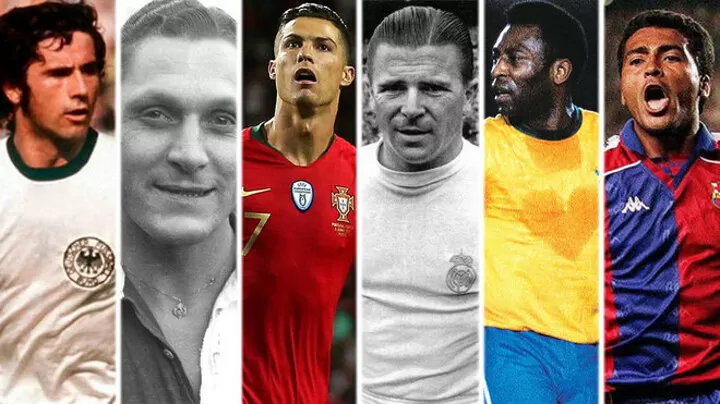 His 700 goals so far have come from 974 matches, scoring at least once in 459 of those and in 12 different competitions, meaning he's scored a goal every 112 minutes and in 47 percent of the games he's played.
He scored five in 31 games with Sporting CP, 118 in 292 games with Manchester United, 450 in 438 games in Spain for Real Madrid and 32 in 51 games at Juventus.
With 700, Cristiano is the sixth top scorer in the history of world football. Only five legends sit ahead of him, and Austrian Josef Biscan is top of the pile with his 805.
Second is Romario on 772. The immortal Pele is next on 767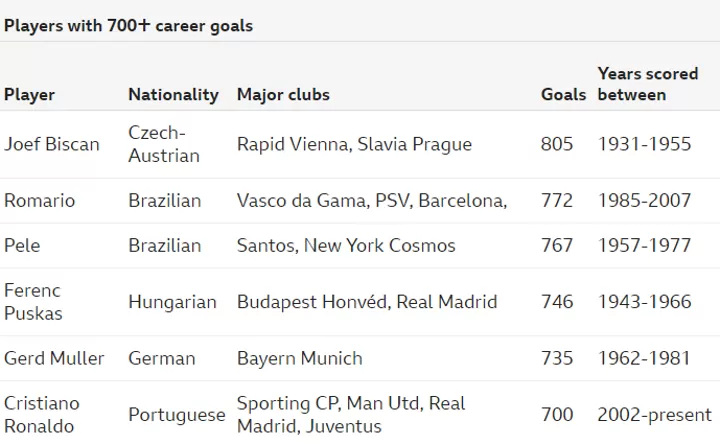 Fourth place belongs to Ferenc Puskas who scored 746, while Gerd Muller will be the first to drop out of the top five as his tally sits at 735.
Cristiano is 34-years old. He's 105 goals shy of Biscan and although it seems like an impossible task, it's hard to rule anything out for him.
Lionel Messi, meanwhile has 672 goals from 823 games. But he's got a two-year advantage and his threat exists for the Portuguese.