The Barcelona striker Leo Messi beats Son, Firmino & De Ligt to win Champions League Player of the Week.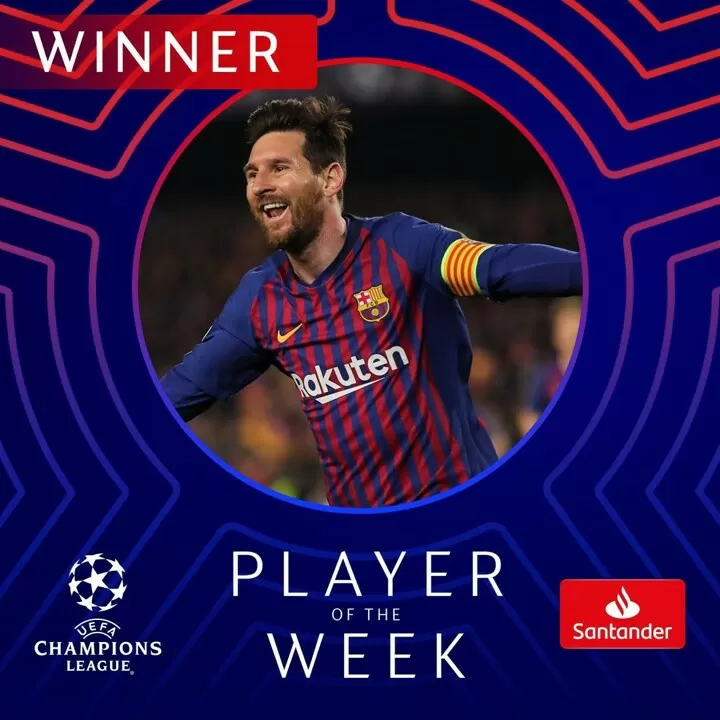 Barcelona captain Messi ended his quarter-final drought to score double against Man Utd to help Catalans progress with a 4-0 aggregate win.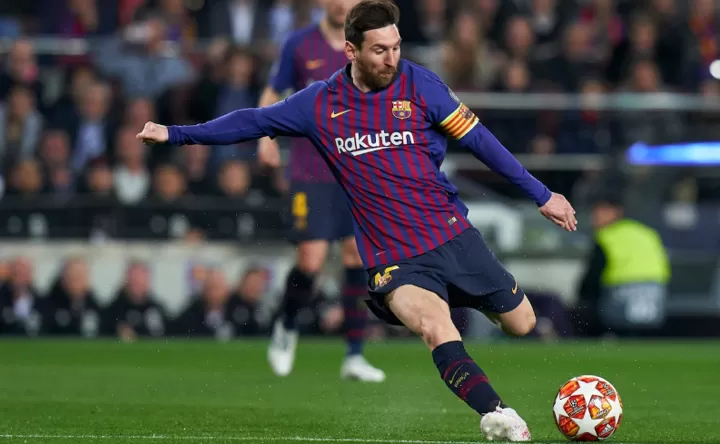 In the Nou Camp where the king still reigns, this was just another evening when the unconquerable talent of the world's best footballer was the decisive factor in ending another season in Europe for United. There were days when at least that came in the final. On the touchline before the game Sir Alex Ferguson could be found shaking hands, a man whose football life would have been very different without Messi.