The Spaniard wins award for second year running after retaining the Premier League title with Manchester City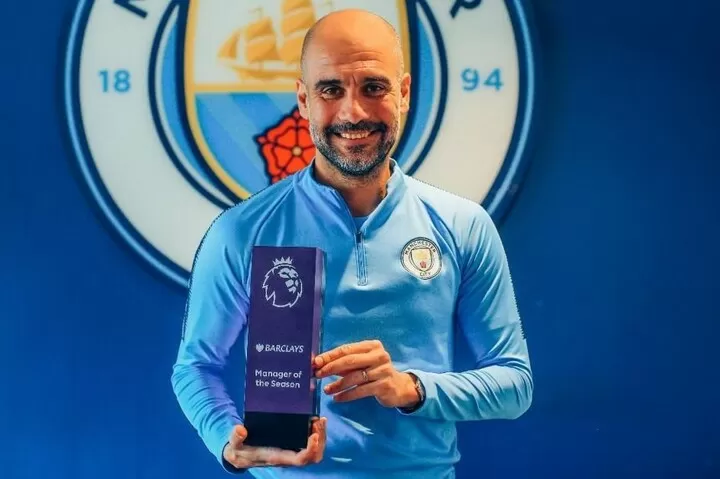 Pep Guardiola has been named the Barclays Manager of the Season after guiding Manchester City to consecutive Premier League titles.
Guardiola, who also won last season's award, was announced as the 2018/19 recipient at the League Managers Association annual awards dinner on Tuesday evening.
The Spaniard's team were crowned champions on the final day thanks to a 4-1 victory at Brighton & Hove Albion which took them to 98 points, the second-most ever reached in a PL season behind only the 100 they themselves managed last term.
In beating runners-up Liverpool by one point Guardiola became only the third manager in PL history to retain the title, after Sir Alex Ferguson and Jose Mourinho.
"It's an honour to receive this award," Guardiola told the dinner in a video message.
"I want to share it with my players because they are the artists of everything, to my staff because we fought a lot [against] all the managers in the Premier League, especially Jurgen Klopp, an incredible contender to face till the end.
"It was a pleasure to play against all of them and hopefully do big, big battles again to win an incredible title."
The 48-year-old beat fellow nominees Nuno Espirito Santo, Klopp and Mauricio Pochettino after votes from the public were combined with those of a panel of football experts to decide the winner.