Chelsea star Eden Hazard has once again hinted a potential move of him to Real Madrid in the summer.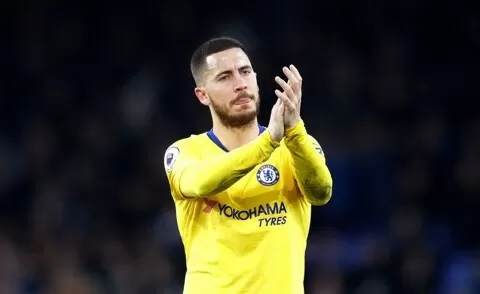 Real Madrid's interest in the 28-year-old attacker is always well known, especially after Zinedine Zidane returned to the Spanish club.
At an interview session in the Belgium national team, Hazard was asked an interesting question.
"Look, I have a friend who has been playing in the Premier League for seven years, at a club that plays in blue. He has won everything there and he is ready for a new challenge.
"He is now in the interest of another club, one in a white outfit. What would you recommend to this boy?" asked a journalist.
Hazard had received a similar question before but this time he replied with a brand new answer.
"Well, buy your friend a white shirt," said Hazard, with a cheeky grin on his face.
It is reported that Chelsea have rejected Real Madrid's £82m offer for Hazard but one more will follow.