Despite the bad image of the Albiceleste in this Copa América, Leo is still eating separately. With his penalty goal against Paraguay, he already has 68, doubling the 'Pelusa', with 34.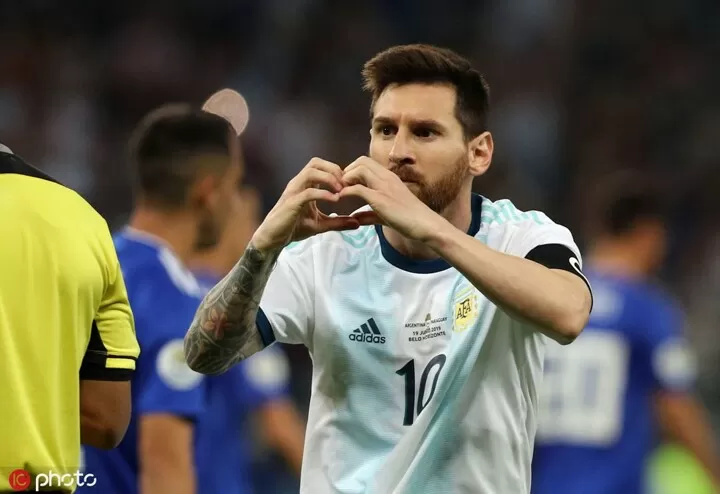 In Argentina, there is still a debate going on when one talks about the best player of all time among the supporters of Diego Armando Maradona and Leo Messi. There is no doubt that reasons are not missing from both sides to defend their arguments tooth and nail, but if we speak strictly from the point of view scorer, Leo Messi wins, simply and plainly, by beating.
In fact, after the penalty goal that scored against Paraguay (1-1) in the second day of the Copa América, the Blaugrana striker reached the figure of 68 goals with the Albiceleste, doubling in this way to Maradona, who in all his career only got 34 goals.
Messi has needed 132 games to reach this goal number with Argentina while Maradona needed 69 games. The average of Leo is 0.51 and 0.49 for Maradona.
The numbers are still more clarifying if we analyze the goals, between clubs and selection. Leo has 671 goals, 603 with Barcelona and 68 with Argentina, while Maradona added 345 in total. That is to say, Messi is only 19 goals away from literally doubling Pelusa in goals throughout his career.
Messi also leads the table of top scorers of the Albiceleste overwhelmingly, since he adds 14 more than the second, Gabriel Batistuta, and 29 more than the third, his partner and friend, Kun Agüero.
But Leo's Achilles heel, and where all the doubts are born among his compatriots, is that these 132 matches with the national team have not helped him to win any title – the gold medal of the Beijing Olympics (2008) was with the combined sub'23 and the World Cup of Holland (2005) with the sub'20-, while Maradona has the honour of having taken Argentina in wings to win the 1986 World Cup in Mexico. In other comparisons, the current Blaugrana player clearly wins.