Messi, Ronaldo, Modric and Ramos lead the 10-man list of nominees for Golden Foot award.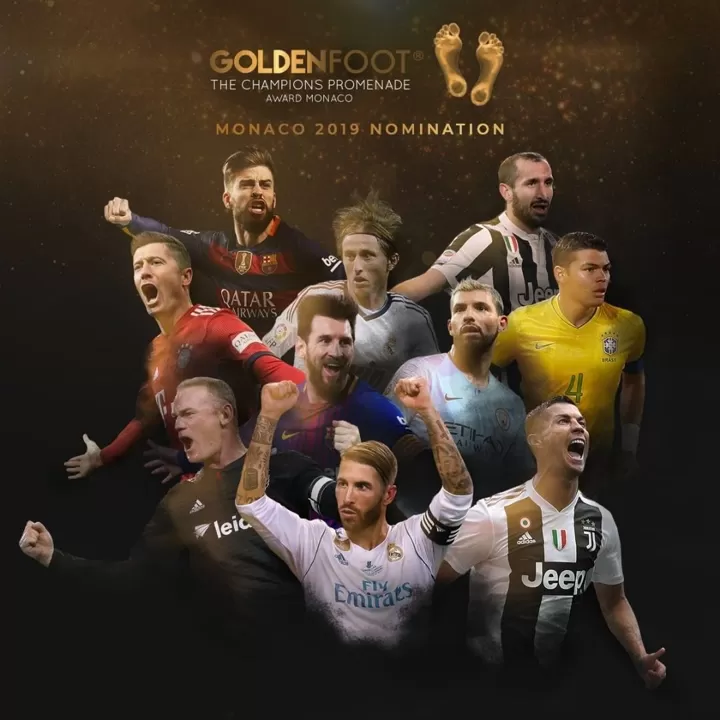 Click here to participate in the voting on the official website.
The Golden Foot award is an international football award, given to players who stand out for their athletic achievements (both as individuals and team players) and for their personality.
The award is only given to active players of at least 28 years of age, and can only be won once.

Previous winners of each year:
2003 Roberto Baggio (Italy, Brescia)
2004 Pavel Nedvěd (Czech Republic, Juventus)
2005 Andriy Shevchenko (Ukraine, Milan)
2006 Ronaldo (Brazil, Real Madrid)
2007 Alessandro Del Piero (Italy, Juventus)
2008 Roberto Carlos (Brazil, Fenerbahçe)
2009 Ronaldinho (Brazil, Milan)
2010 Francesco Totti (Italy, Roma)
2011 Ryan Giggs (Wales, Manchester United)
2012 Zlatan Ibrahimović (Sweden, PSG)
2013 Didier Drogba (Ivory Coast, Galatasaray)
2014 Andrés Iniesta (Spain, Barcelona)
2015 Samuel Eto'o (Cameroon, Antalyaspor)
2016 Gianluigi Buffon (Italy, Juventus)
2017 Iker Casillas (Spain, Porto)
2018 Edinson Cavani (Uruguay, PSG)