Messi vs Ronaldo is an endless debate. The Portugal star just reached the 700th goal milestone in his career. However, Messi is still doing better in the aspect of efficiency.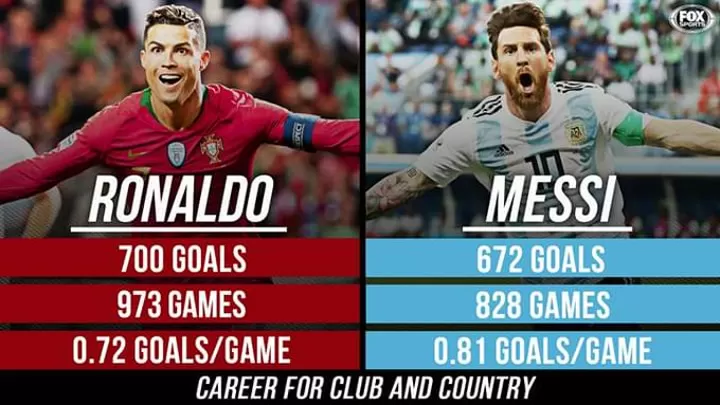 In 828 games, Messi has scored 672 goals, a goal-scoring rate average of 0.81.
As for Ronaldo, he has managed 700 goals in his 973 games, working out an average of 0.72 goals per game.