The Moroccan Football Federation have asked for an explanation as to why Lionel Messi will be absent for the upcoming friendly against Argentina in Tangier.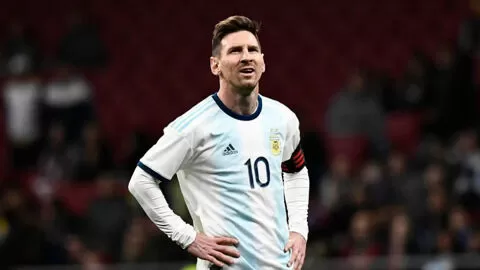 The Argentine reportedly picked up an injury on international duty and left the camp to go back to Barcelona.
In a statement the Federation acknowledged that they had already been notified of his absence by the organising agent but made the point that, according to the contract, Argentina should be naming their best team against the Lions.
Messi did get 90 minutes under his belt against Venezuela, his first game for his national side since Argentina's World Cup exit against France last summer.
The friendly will mark the end to this round of FIFA fixtures before the Copa America starts on June 14, a competition Argentina will be hoping to perform better in than their abject display against Venezuela on Friday night.