Respected France media L'Equipe claims PSG will sell Neymar this summer if they receive a considerable offer from Spain.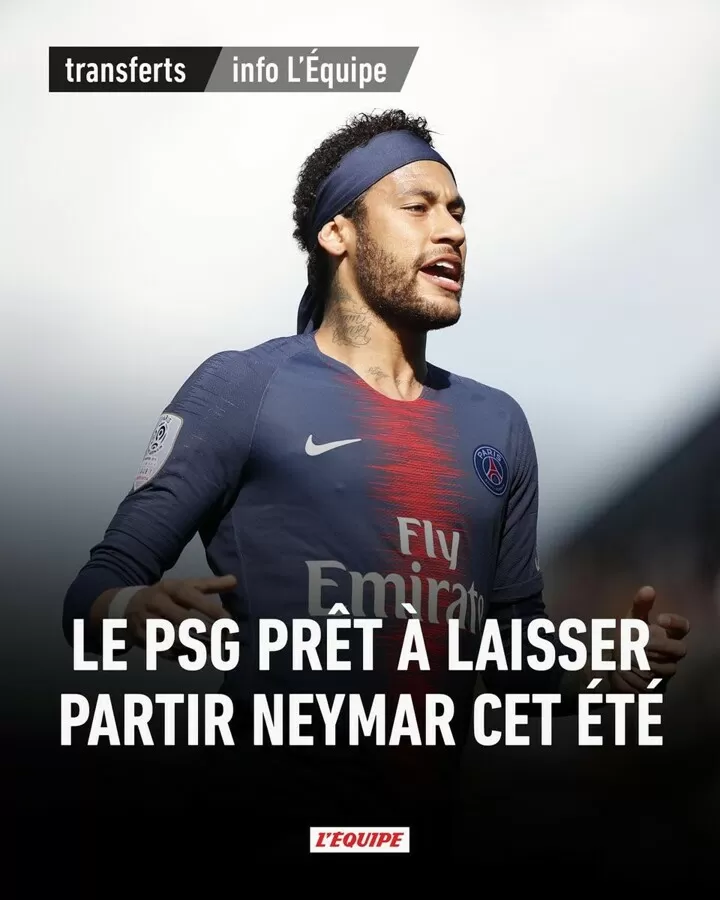 L'Equipe claim that PSG are prepared to let Neymar go this summer if they get a sufficient offer (around the amount they paid for him). Pini Zahavi has begun to make inquiries regarding a move back to Spain for the player.
The report cites the issues Neymar has had on and off the pitch and that the player has reportedly privately expressed his "weariness" of life in Paris.
Al-Khelaïfi's comments today about no more superstar behaviour and players needing to take more responsibility have many believing Neymar was the target for some of that.
The article finally raises the point of whether Mbappe would ask questions should Neymar leave. Whilst it would give Mbappe the additional responsibility he publicly asked for, he has previously said that PSG were more likely to win the Champions League with Neymar than without.