Neymar's future has turned into the biggest talking point of the summer ever since the player informed PSG he wanted to leave.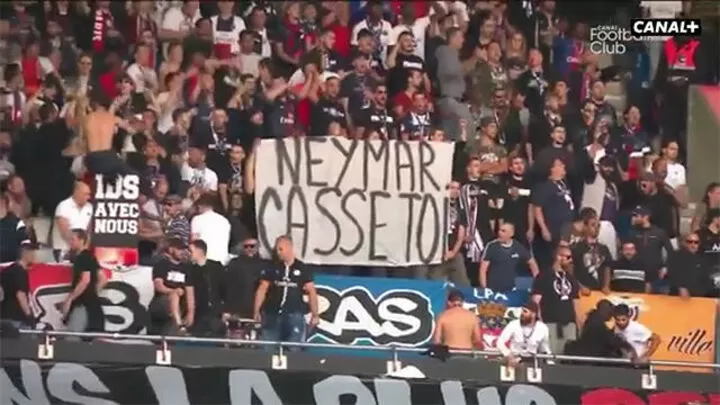 Barça and PSG have been the main factors in the saga with many outlets suggesting Neymar wanted a Camp Nou return. Now Real Madrid have entered the scene.
The only section yet to reveal their stance has been the very vocal and passionate PSG supporters. However, their message in the Ligue 1 opener against Nimes couldn't have been any clearer: they don't want Neymar to stay at the club.
According to Sporte Interativo, insults were made towards Neymar and banners were shown attacking Neymar.
One of those banners said: "Get out of here" and another was a familiar chant, in Spanish, calling him a "son of a bitch".
PSG's supporters felt betrayed by Neymar after treating him like an idol for these two years.
Neymar was ruled out of the squad after reporting suffering a minor setback in his recovery from injury. Meanwhile, away from the pitch and football, Madrid and Barça are locked in talks over a deal for the Brazilian star.