A tearful Aaron Ramsey waves goodbye to the Emirates Stadium after 11 years at the club.
The 28-year-old Welshman joined Arsenal in 2008 from Cardiff City, costing the Gunners just £4.8million.
A cultured midfielder blessed with a terrific football brain and rocket of a shot, he has since gone on to play 369 times for Arsenal, netting 64 times in the red and white.
Ramsey will join Serie A champions Juventus on July 1, 2019 after signing a pre-contract with the Old Lady in February this year.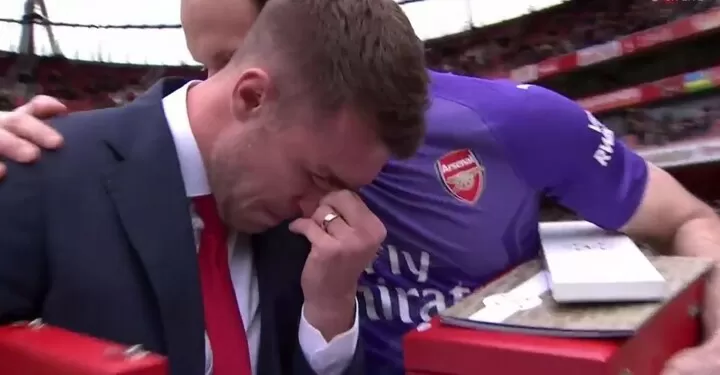 Aaron Ramsey admitted he was "very emotional" to be leaving Arsenal for Juventus after 11 years with the Premier League club.
"Obviously very emotional. It's been a hell of a journey, 11 years of my life," a tearful Ramsey told Sky Sports.
"So much has happened in that, when I look back. You can tell by my voice, how much it means to me. So I'm just grateful for the opportunity to play for this great club and spend so many years [here].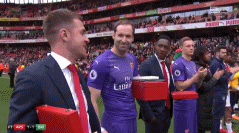 "I spent 11 years here, came at 17, a boy. And now I leave a man. I've got a family, wife and kids. So much has happened, I'm just grateful for the opportunity here.
"Obviously I'm really excited for the new challenge, new chapter in my life. But today it's all about this. This is where I grew up here, so I just want to take this in today, then let it settle a few days before I can really look forward and concentrate on that.
"I'm still only 28, so there's a few years left in the legs. So I'm looking forward to the future but today is all about this and sharing it with the fans."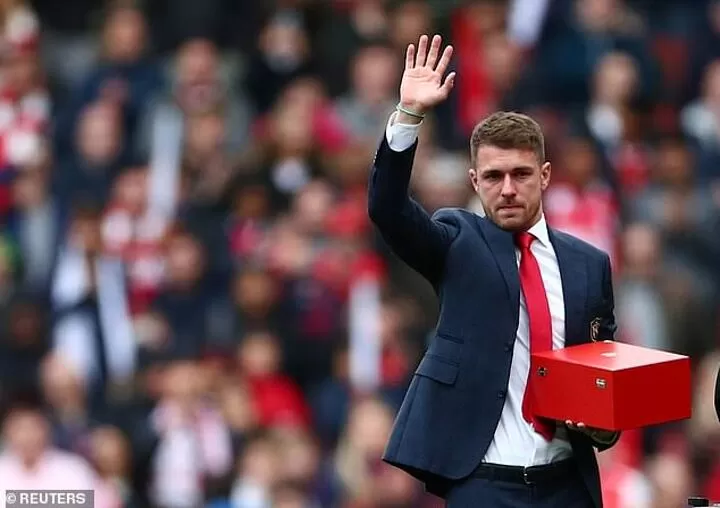 Ramsey's focus will soon turn to joining the Serie A champions, linking up with Cristiano Ronaldo and a glittering array of talent in Massimiliano Allegri's squad.
"It's been strange. I'm still an Arsenal player and I've spent so much time here, most of my career has been here," added the Wales international. "So focusing on every game for Arsenal has been quite a challenge.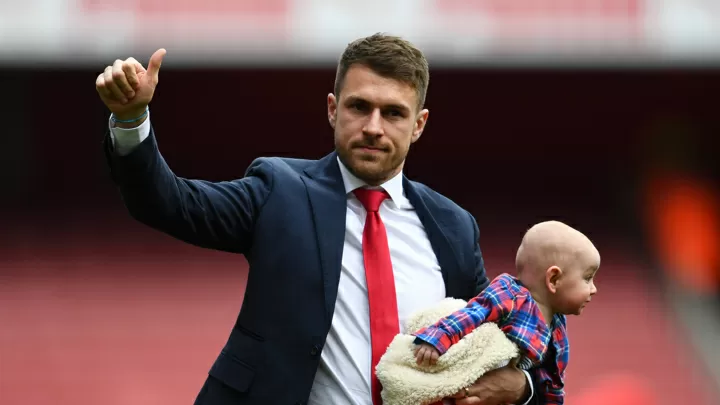 "I've managed to do it and give absolutely everything in every game, but now I can really let that sink in. I am going to be going to a club that's in the Champions League, playing with Ronaldo.
"I can let that sink in over the next few weeks and focus on that next challenge."