Real Madrid President Florentino has offered Neymar a five-year deal with €40m-a-year salary, according to Diario Sport.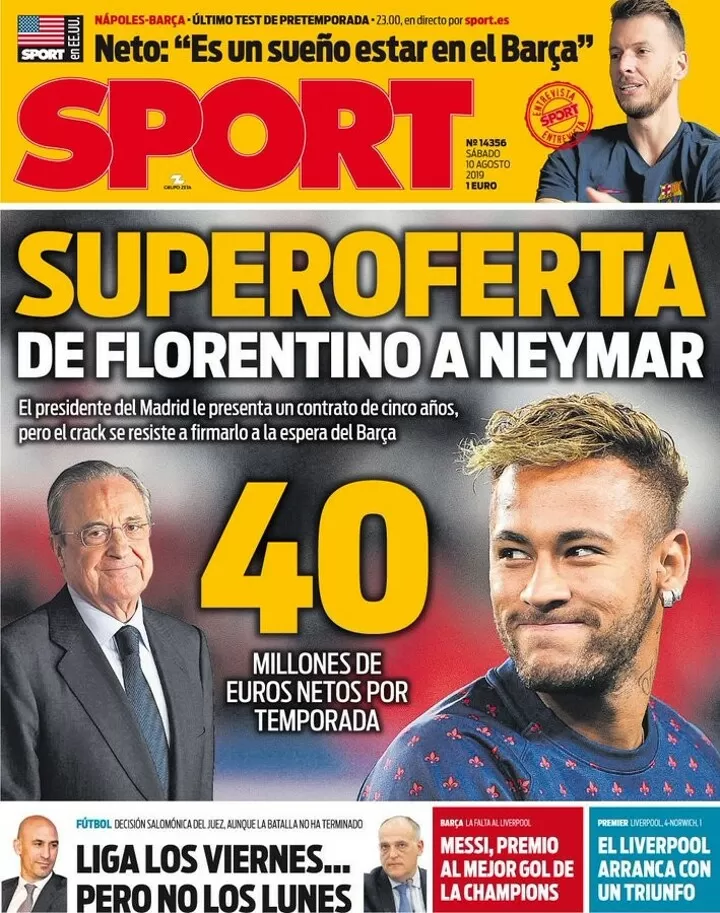 Neymar is determined to leave PSG this summer. He would not play in the first round of Ligue 1 and still pushing for a move, according to early reports this week.
RMC reporter Fred Hermel said Zidane just didn't like the people around Neymar and still admired him.
Real Madrid started to take an interest in Neymar after the 7-3 defeat by Atletico Madrid.
Neymar is still waiting to hear from Barca.