Cristiano Ronaldo has been awarded the Man of the Match after Juventus beat Inter in ICC match.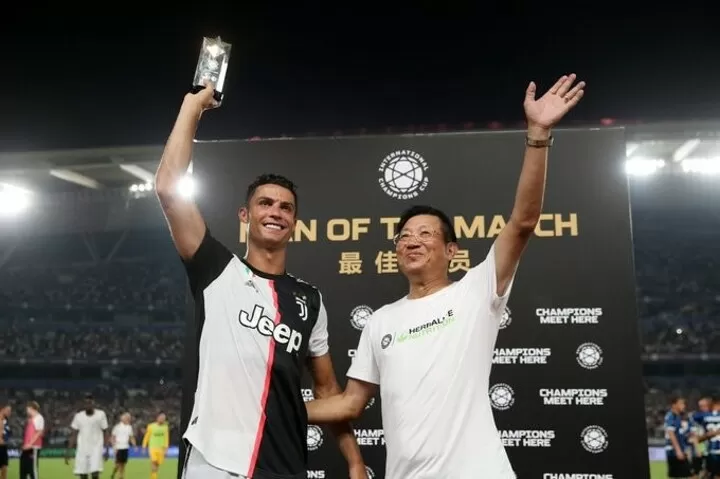 Ronaldo scored a free-kick to level for Juventus at 68th minute after De Ligt's unfortunate own goal made them fall behind.
And in the penalty shootout, he stood out and found the net precisely.
Ronaldo's goal