Christian Ronaldo said he is not worried about his injury after hobbling off in Portugal's game.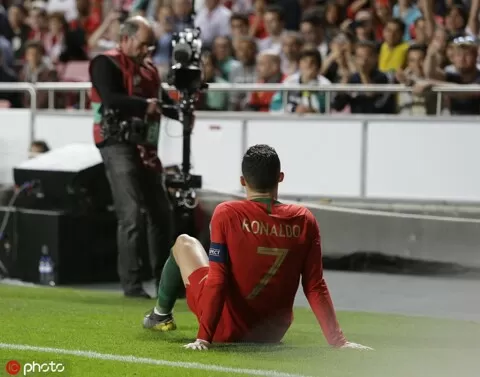 "I'm not worried about this injury and I'm not afraid, I know my body well. I think I'll be fine in a week or two," Ronaldo told journalists after the game.
The icon pulled up as he chased the ball down the left wing, and the Juventus superstar suddenly collapsed in pain.
Ronaldo received treatment but signalled to come off with his side losing 1-0 in the 28th minute.
The 34-year-old moved to Turin in the summer, bringing an end to his lengthy stay with Real Madrid in favour of a new adventure in Italy. He slotted into the Juventus side almost seamlessly, leading Serie A in scoring at the midway point.
With seven consecutive Serie A titles under their belt and a 15-point lead at the top of the standings, Juve can afford to lose their star forward for a while, providing he returns in time for the crucial Champions League fixtures.
Juventus will face Ajax in the Champions League quarter-final in two weeks.