The 90th minute. Barcelona were 4-2 down against Villarreal and up stepped the man who never hides, Lionel Messi. He took a free-kick like a hammer-blow, rattling it into the top left corner. Exactly where he wanted to put it.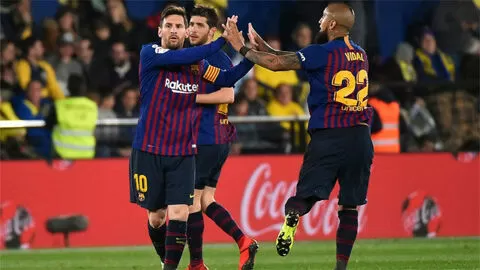 That is his SEVENTH goal from a free-kick this season in La Liga, from a total of 32. And it set up Barca's comeback, with Luis Suarez notching the fourth in a 4-4 draw moments later.
Messi scored a free-kick at the weekend against Espanyol which drew praise, a cheeky Panenka-like effort which confused the defence and sent Barca ahead in the Catalan derby.
This was altogether a different type of effort – and identical to one he already scored against Villarreal in 2017.